Calendar for November 2018
Hello Folks!😚
Hope you all are having fabulous week and will have a blast Halloween 🎃
This is our new event calendar for November.👨
Please check it and come through for each events.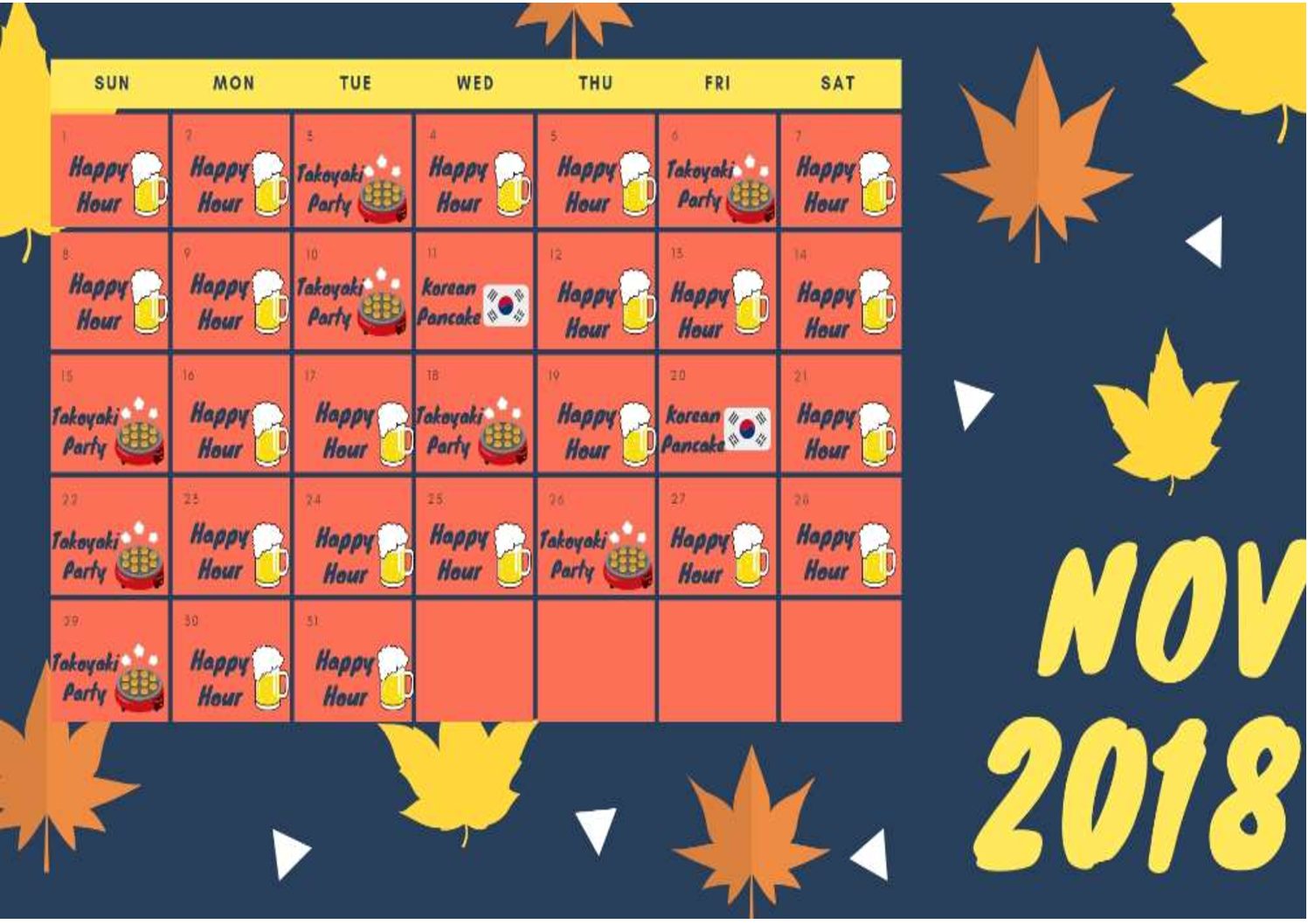 🕕Time Table🕖
Takoyaki Party @ 6PM – 8PM.
Korean Pancake @ 6PM – 8PM.
Happy Hour @ 5PM – 7PM.