2017→2018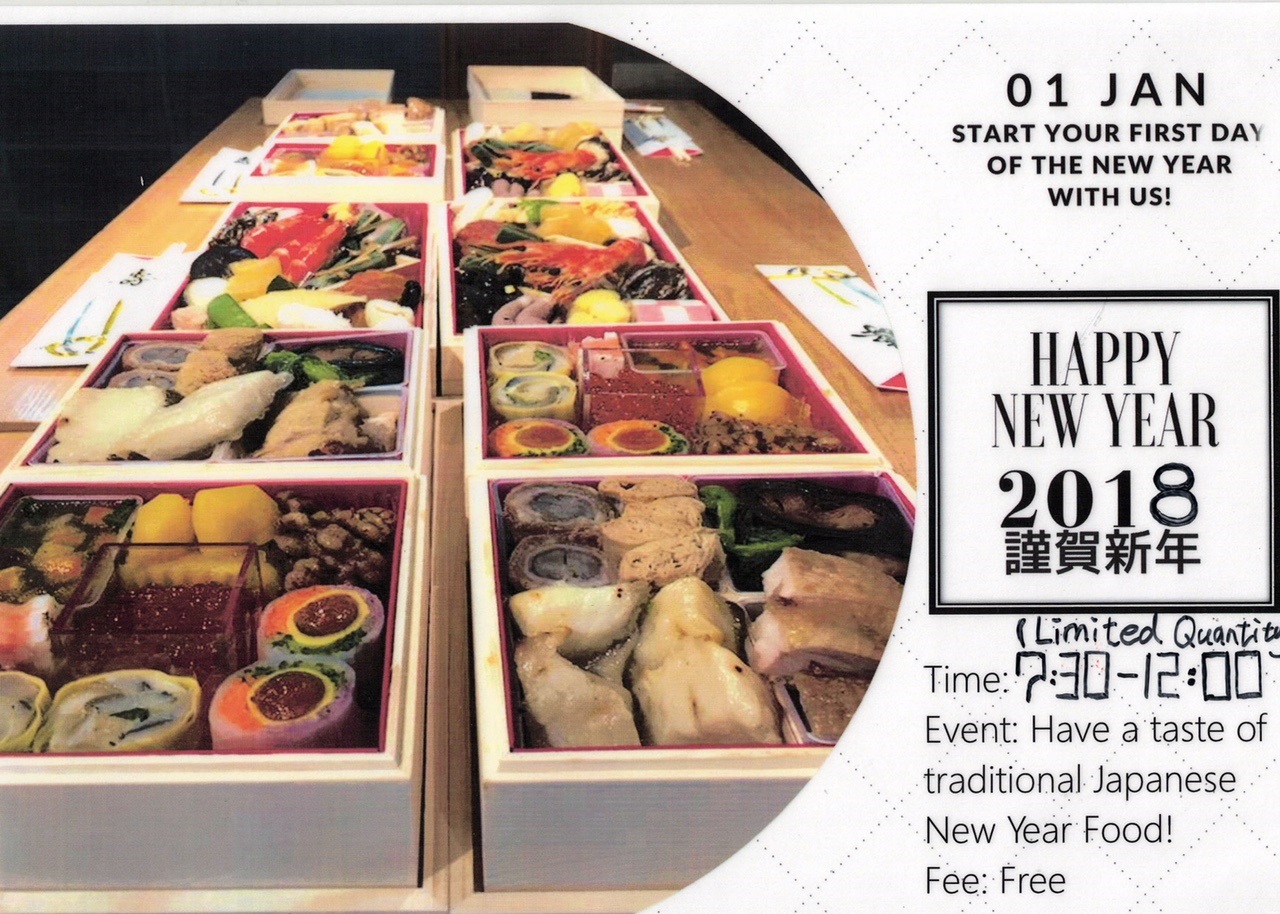 Hello Folks
Hope you all are still doing great 2017.
We would love to announce about the 1st of January 2018.
We will serve some traditional Japanese Osechi on that day as free.  
🍴
Whoever be here at IMANO TOKYO HOSTEL will get an opportunity to taste Osechi.
Hoping that you will have a great rest of your 2017 and will have a happy new year.
All the best.