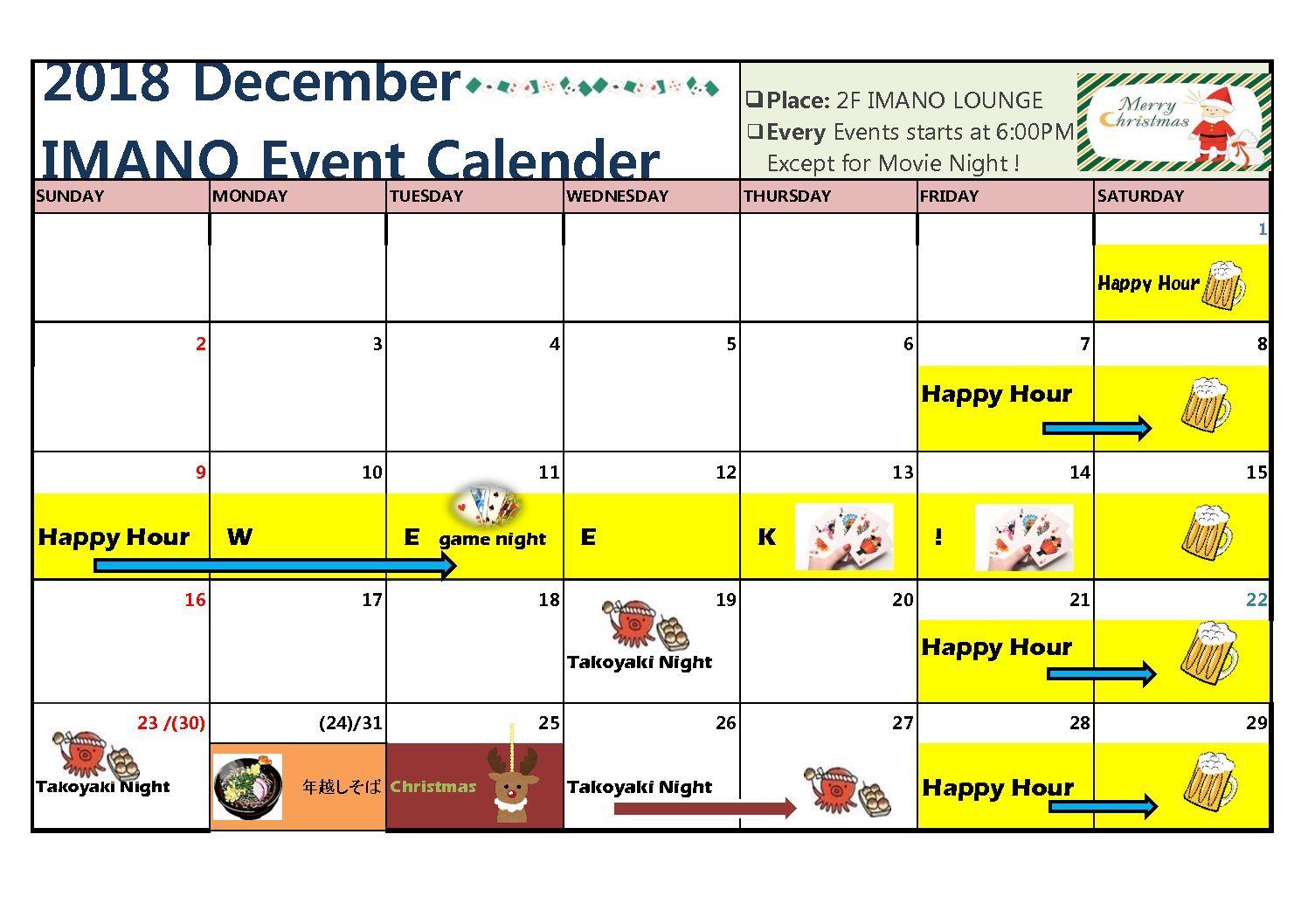 Hello. This is IMANO CAFE!
Our Event Calender of December has been completed!
Do you wanna join us and make great memories?
Yes! You can do it 🙂
So many guests from around the world come our hostel.
You can make new friends through the many events at IMANO CAFE.
Don't miss these fun events.