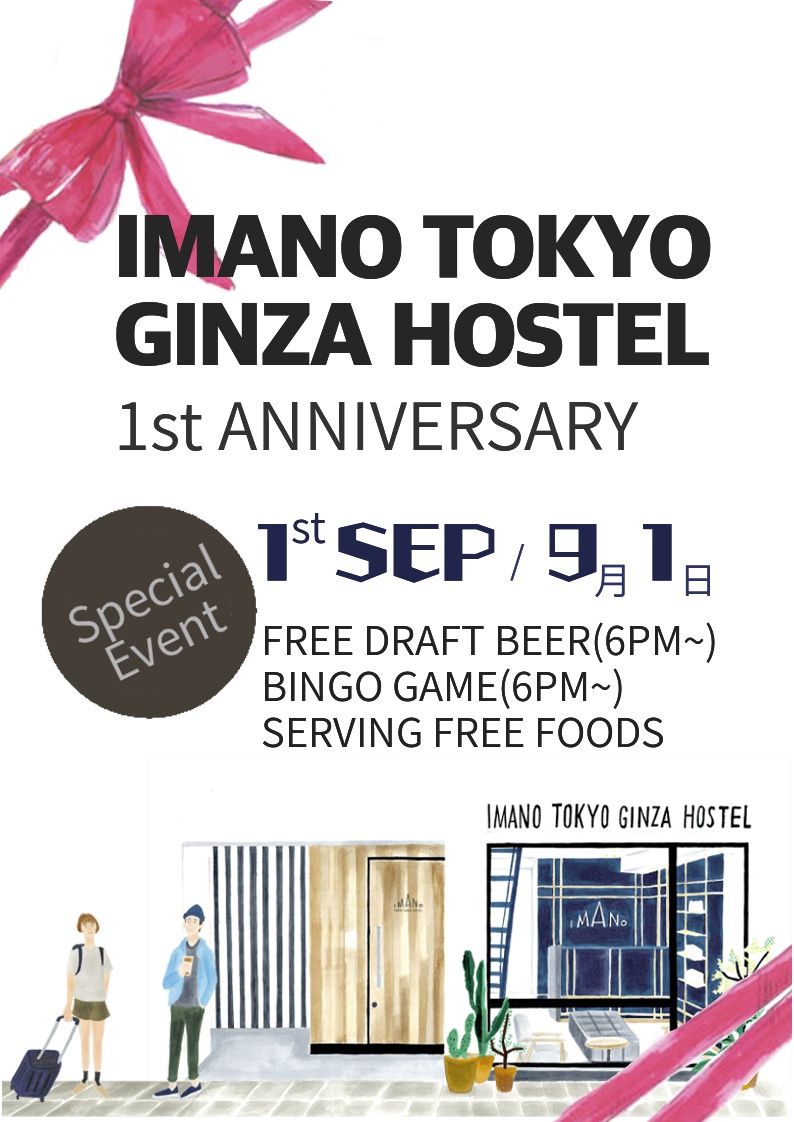 We would like to inform our guests the detail of our 1 YEAR ANNIVERSARY EVENT on 1st September!
Anyone can join the party without cost, freely!
So please pay a visit to our hostel and enjoy the partyヾ(❀╹◡╹)ノ゙
<Bingo Game>
The Bingo Game starts from 6 pm!
Not to mention to say it, we've prepared luxurious Prizes for winners!
So please don't hesitate to gain the prizes! (。・`∀´・。)♡
<Free Draft Beer and Foods>
We'll offer complimentary draft beer and foods from IMANO Cafe/Restaurant!(。☌ᴗ☌。)_且
Enjoy our foods at no cost on this opportunity!
We are looking forward to welcoming you soon on the 1st Septemberヾ(o´∀`o)ノ♪