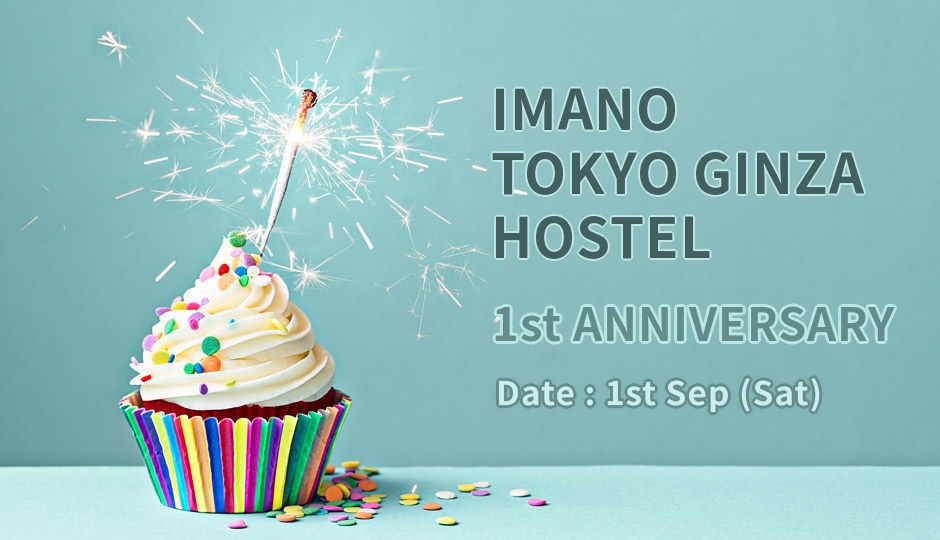 Happy 1st Anniversary of IMANO TOKYO GINZA HOSTEL!
We would like to express our thanks and graditude with all your loves.( ˘͈ ᵕ ˘͈ )♡
This coming month(September 1st) marks our 1st opening anniversary.
We happily announce to our guests that an event will be held to celebrate our 1st anniversary on Saturday, 1st September!╰(*´︶`*)╯
Please join us and have fun!\\\\ ٩( 'ω' )و ////
More details will be informed soon!!