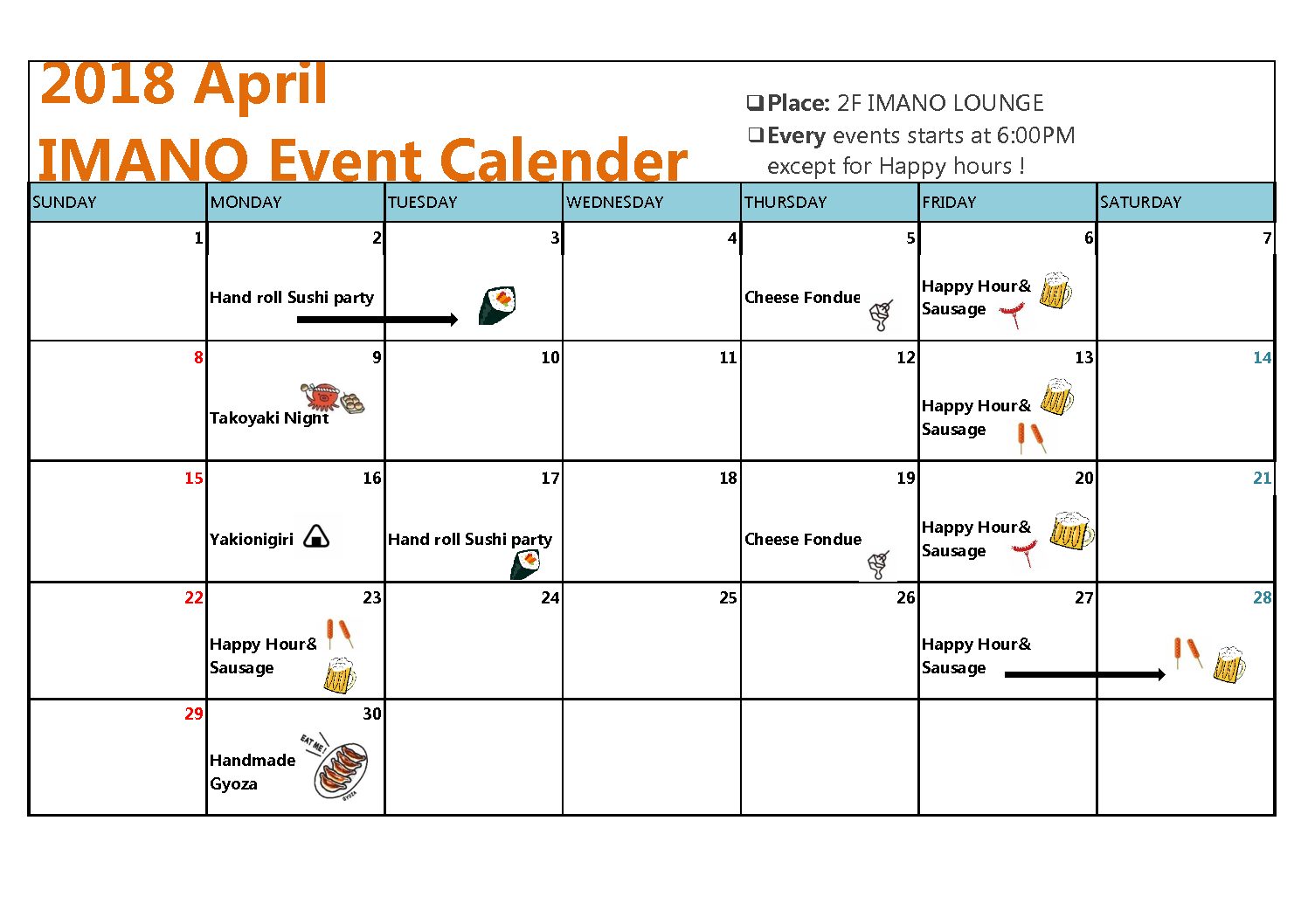 Hi !
Here comes Japanese beautiful and comfy SPRING, ahh,,,!
Tokyo had fabulous cherry blossom season this year.
If you have enjoyed or sadly missed the cherry blossoms, here is the next thing to do♪
Have a quick look at our event calender!  We hope you will find your April to be exciting.
Let's enjpy spring in Japan at Imano Ginza Hostel Cafe/ Lounge!
Cheers!