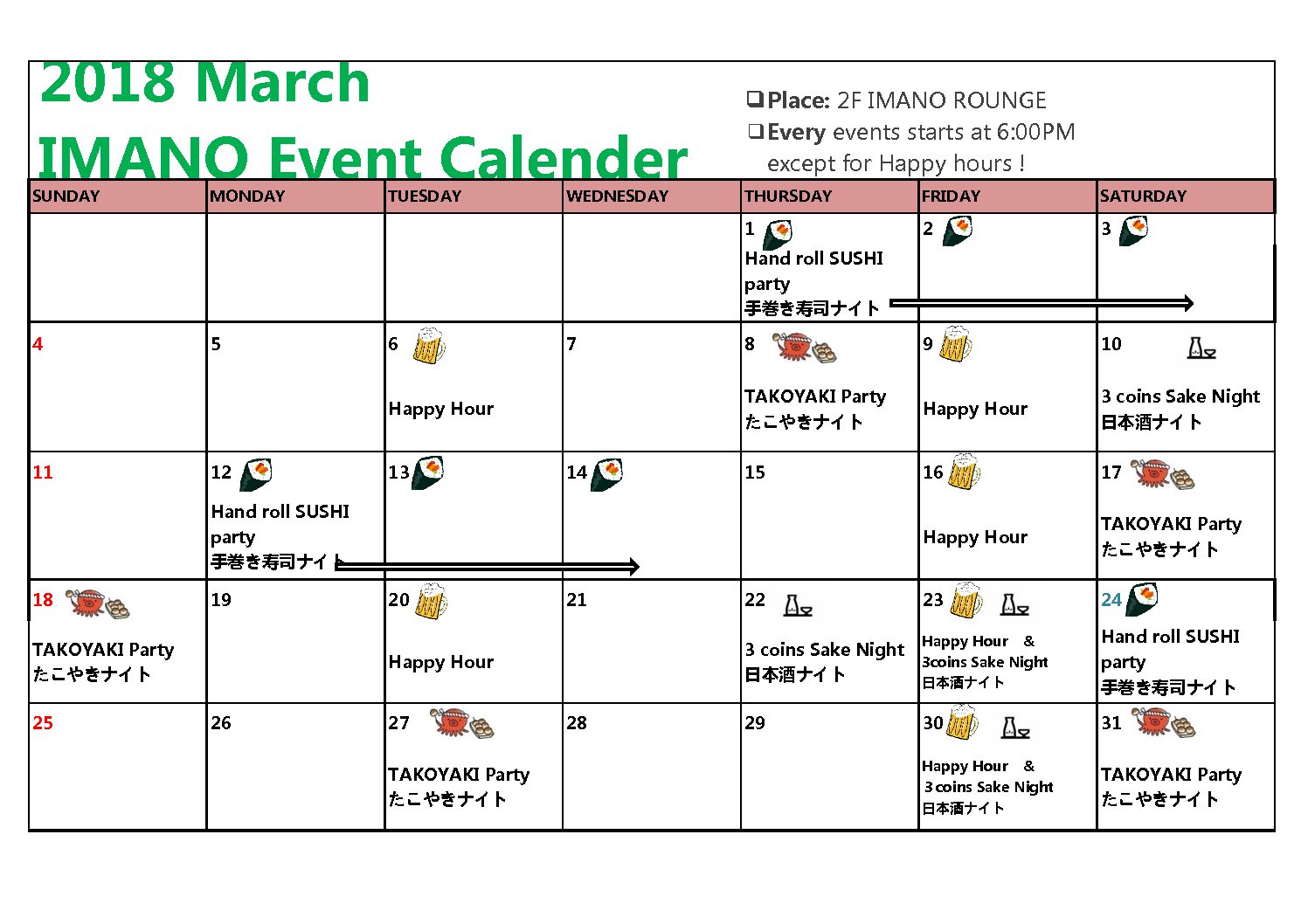 Hi everone,
Are you looking forward to spend wonderful days sorrounded by  Japanese Cherry blossoms ?
The best days to see them will be latter half of March. We are sooo glad you chose the best season in Japan : )
Also, DO NOT forget letting us hear about your fantastic day! Here is our upcoming events in March.
Come have chat with us at the 2nd floor 'IMANO Cafe/Bar' !
Hope your safe & fantastic journey.
Cheers!