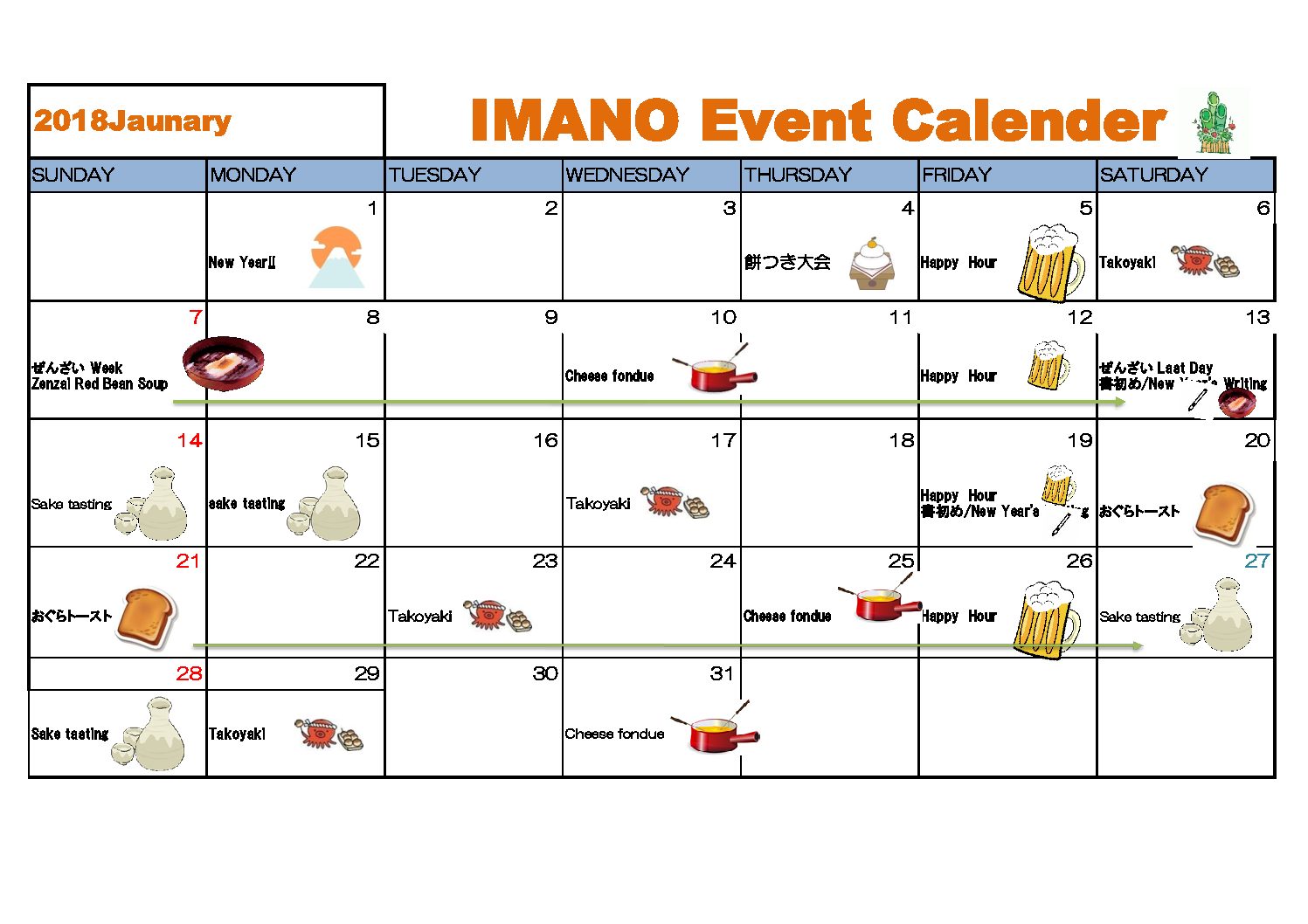 Hi !
How was your year 2017 ?
Here comes the new year, ahh,,,!
Imano Tokyo Ginza Hostel is almost ready for the next year.
Here is one note we would love to let you know♪
That is, the upcoming event in January !
Have a quick look at our calender, then you will find your January to be exciting.
Let's celebrate new year in Japan with Imano Ginza Hostel!
Enjoy unique experience in the hostel located at the central Tokyo.
Cheers!